Kia EV Chargers Now Available on Amazon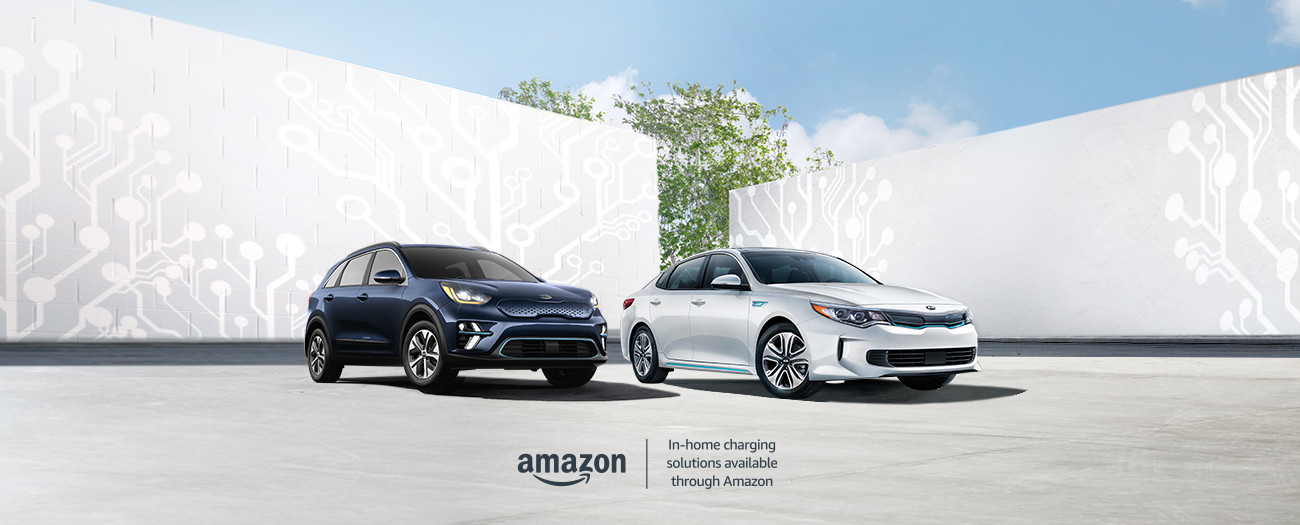 Here at Weseloh Kia, we love keeping our customers informed about the latest Kia news. Did you know that you can now purchase charging equipment for your EV from the convenience of home? It's easier than ever with Amazon and Kia's latest partnership. Keep reading to learn more or give us a call at 760-3030-5624 if you have any questions.
Shopping Made Simple
For those who have chosen the eco-friendly performance of an EV model, such as the Soul EV, Niro Plug-In Hybrid, or Optima Plug-In Hybrid, you do get a 120v charger with purchase (2019 models). However, if you're looking to decrease your at-home charging times, you may want to consider a 240v charging station. The good news is that the purchase and installation for this home charging station is simple and straightforward. You'll get to choose from official Kia Partners and best-selling options from brands like Bosch, ChargePoint, and JuiceBox. Plus, browsing and checkout is all done on the Amazon website that you are familiar with!
Professional Installation
The first step is selection a charger. Check out the reviews and key features of each one, then go ahead and complete your purchase. Now it's time to schedule an installation time and get your new at-home charging station ready for action. Amazon connects you with professional technicians that have already been checked for valid license, insurance, and passed a background check. Peace of mind goes hand-in-hand with convenience, allowing you to choose an installation time that meets your schedule. And, just to be sure there is no sense of apprehension, all services come backed by Amazon's Happiness Guarantee.
Benefits of a 240v Charger
Once the at-home station is all set up, you get to start enjoying impressive speedy charging times. With the 2019 Soul EV, for example, it normally takes roughly 33 hours for a full battery charge with the 120v (Level 1) charger. With the 240v (Level 2) at-home upgrade, you'll be down to under six hours. This is ideal for those who want to charge their vehicle overnight and have it ready the next morning. If you are driving the 2019 Niro PHEV or the 2019 Optima PHEV, you'll go from a nine hour charging time to less than three hours – an afternoon nap or movie break and you can be back on the move!
We're here to answer any questions you have about Kia EV chargers now available on Amazon or simply Kia's EV models in general. Stop by and talk with the Weseloh Kia today! We look forward to seeing you soon here at 5331 Paseo Del Norte in Carlsbad, CA.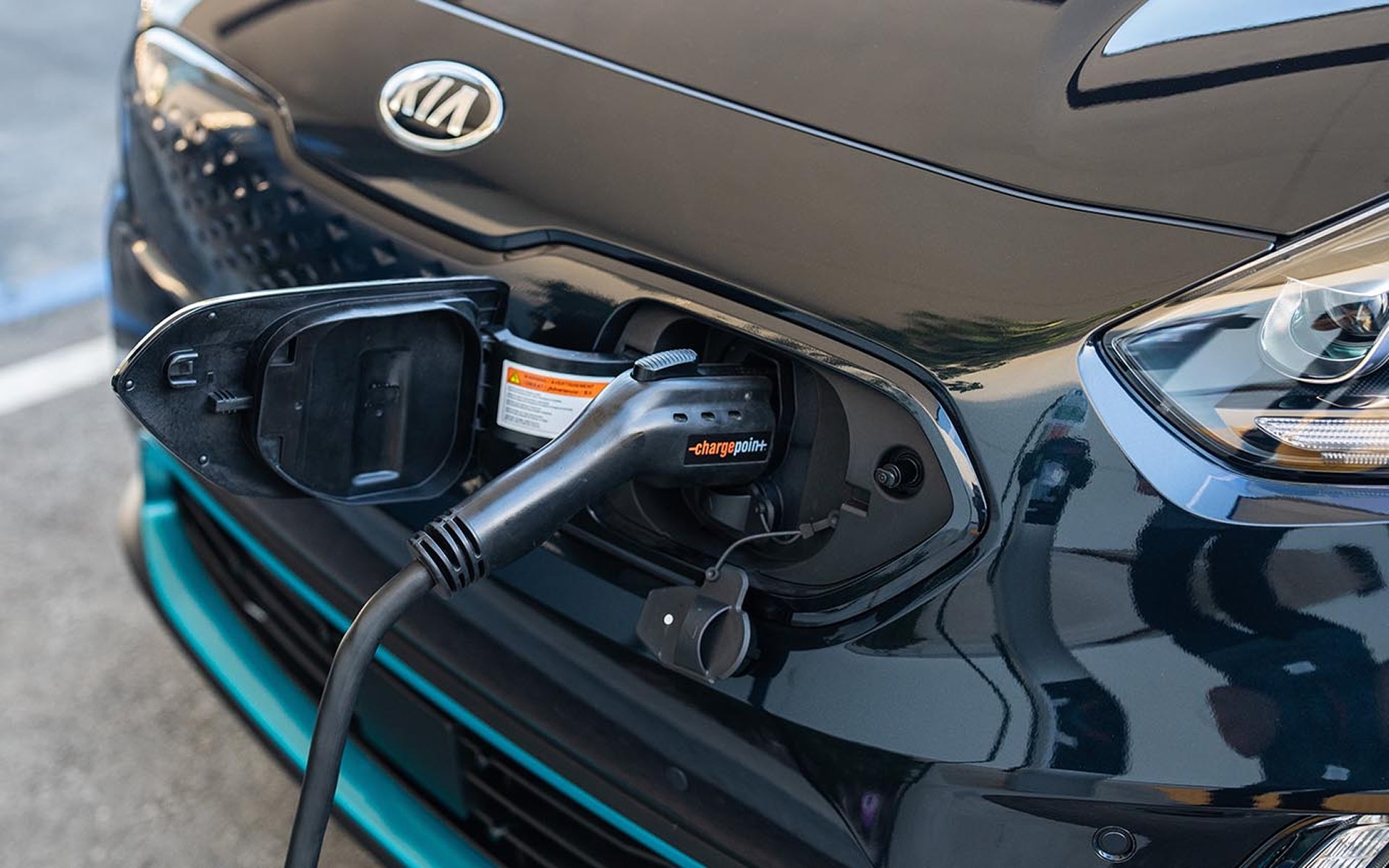 How Can I Get Kia EV Charging Station Through Amazon?
Step 1 - Select a charger from Amazon.com
Step 2 - Confirm installation with professional electrician
Step 3 - Enjoy up to 5x faster charging times!
Reviews
Strongly Recommend
CA
1-22-2020
Another 5 Star Experience
Carlsbad, CA
9-17-2019
I appreciate the honesty
CA
3-2-2020
Pleasant Experience
Carlsbad
11-12-2019
Hands Down Best Customer Service
CA
3-2-2020
Excellent Service
CA
2-14-2019
High Fives!!!!
San Diego
3-20-2019
Very Pleased
Christopher Wallace Solstice
CA
4-25-2019
Very Good Service
Carlsbad
4-1-2019
Amazing Experience
California
4-11-2019
Nothing but honestly and integrity
California
12-12-2018
Outstanding Service
California
1-31-2019
Very Happy
CA
2-1-2019
2019 Kia Optima
Carlsbad
1-17-2019
Very Pleased
Christopher Wallace Solstice
California
11-15-2018
Stoked!
Encinitas, CA
8-1-2018
Best dealer
South Portland, ME
8-12-2018
Awesome Job
Carlsbad, California
8-25-2018
LOVE my car!
Carlsbad, California
7-7-2018
Great Service
California
5-1-2018
Read More