What's New for the 2020 Kia Soul near San Diego, CA?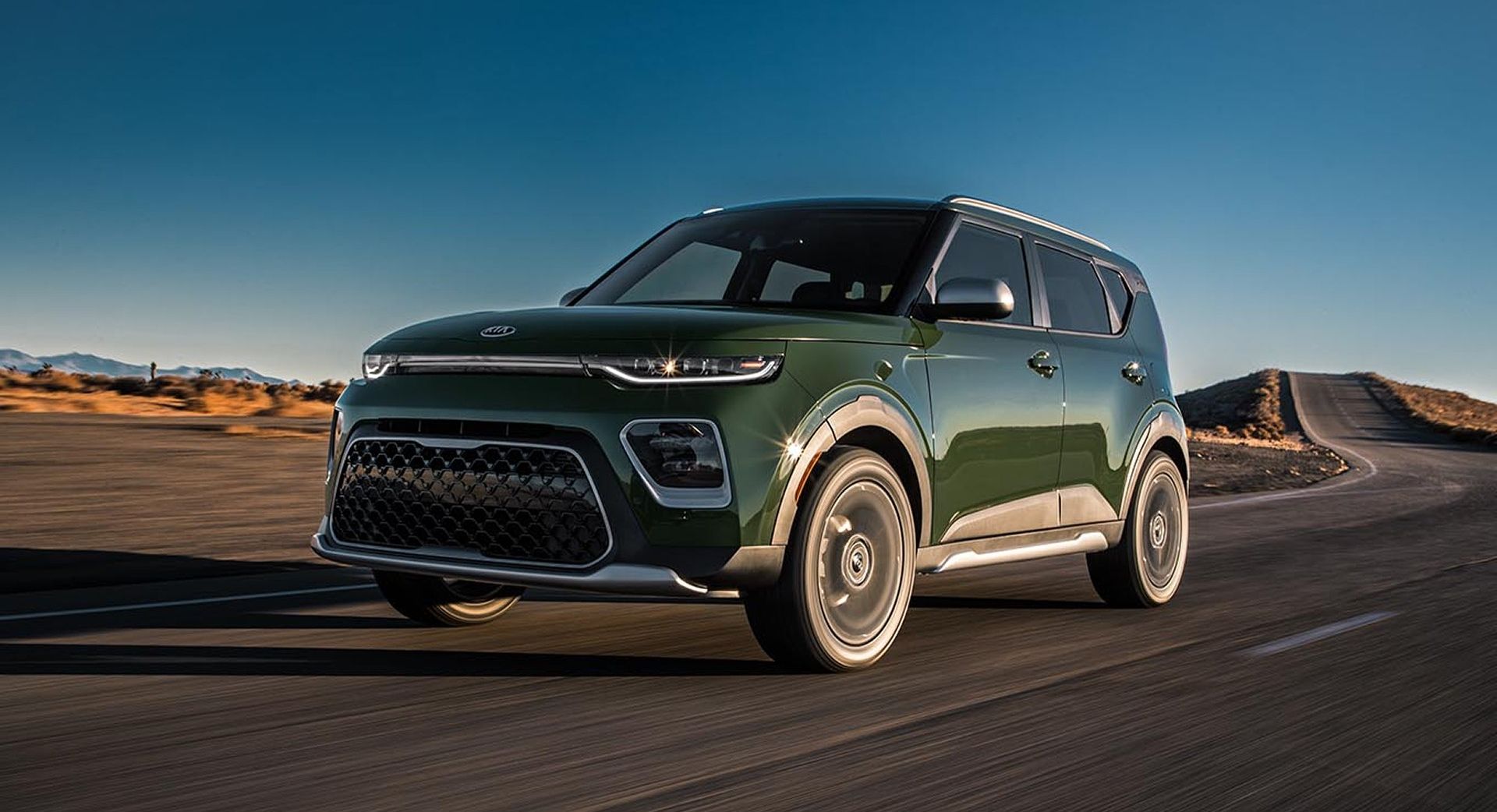 Pre-Production Model shown with optional features. Production model may vary.
The 2020 Kia Soul is on its way to way to Premier Kia Carlsbad, so we wanted to take a few minutes to talk about all of the exciting options it will have to offer! Featuring a redesigned exterior and plenty of interior innovations, this a version of the Soul you don't want to miss out on. Contact us today for the latest release date details and test drive information.
Exterior Design
From the moment you walk up to the 2020 Soul, you'll be struck by how unique it looks while still paying homage to the classic silhouette. The LED daytime running lights are now noticeably slimmer, connected by a thin chrome bar at the top of the front fascia. Below them is the prominent grille and new square fog lights on either side. Certain trims will feature chrome trim and 18-inch alloy wheels, while the X-Line and GT-Line are entirely new trim levels with trail-ready and track-inspired details. This is a bold new version of the Soul, ideal for the modern driver.
Performance
Of course, what's underneath the hood counts as well, but there's no need to worry with the 2020 Soul. According the latest news from Kia, this crossover will be powered by a spirited 1.6L turbocharged 4-cylinder engine with a 7-speed dual clutch transmission. Zipping through traffic will be a breeze, especially with available safety options like Lane Change Assist1, Blind Spot Collision Warning1, Drive Attention Warning1, and more. We anticipate even more impressive details as the official specs for this powertrain are released.
Interior
Inside the 2020 Soul will be plenty of new features to make it worth your investment. Most notably will be the incredible 10.25-inch available touchscreen in the center stack. This is significantly larger than what is available with previous Soul iterations, allowing you to clearly see maps, apps, and safety tools. You'll also be able to keep an eye on performance details with the available 8-inch Head-Up Display. Another fresh feature is the dual-level cargo board, which allows you to organize and maximize the Soul's generous cargo space.
What's new for the 2020 Kia Soul near San Diego, CA? This may be the end of our overview but it's certainly not all of the features that the upcoming version of this vehicle will have. Stop by Premier Kia Carlsbad to learn more!
A New Look for the Soul!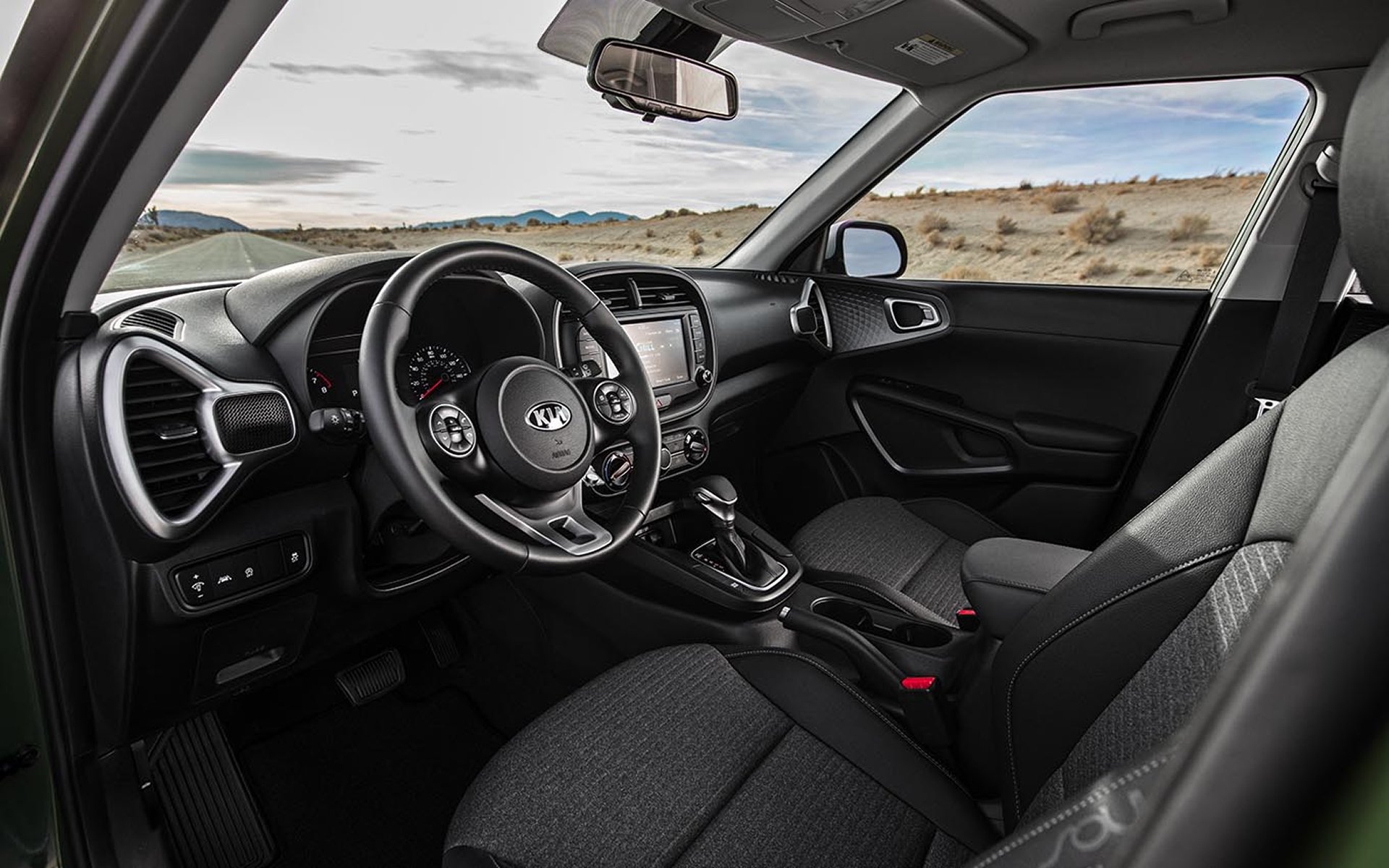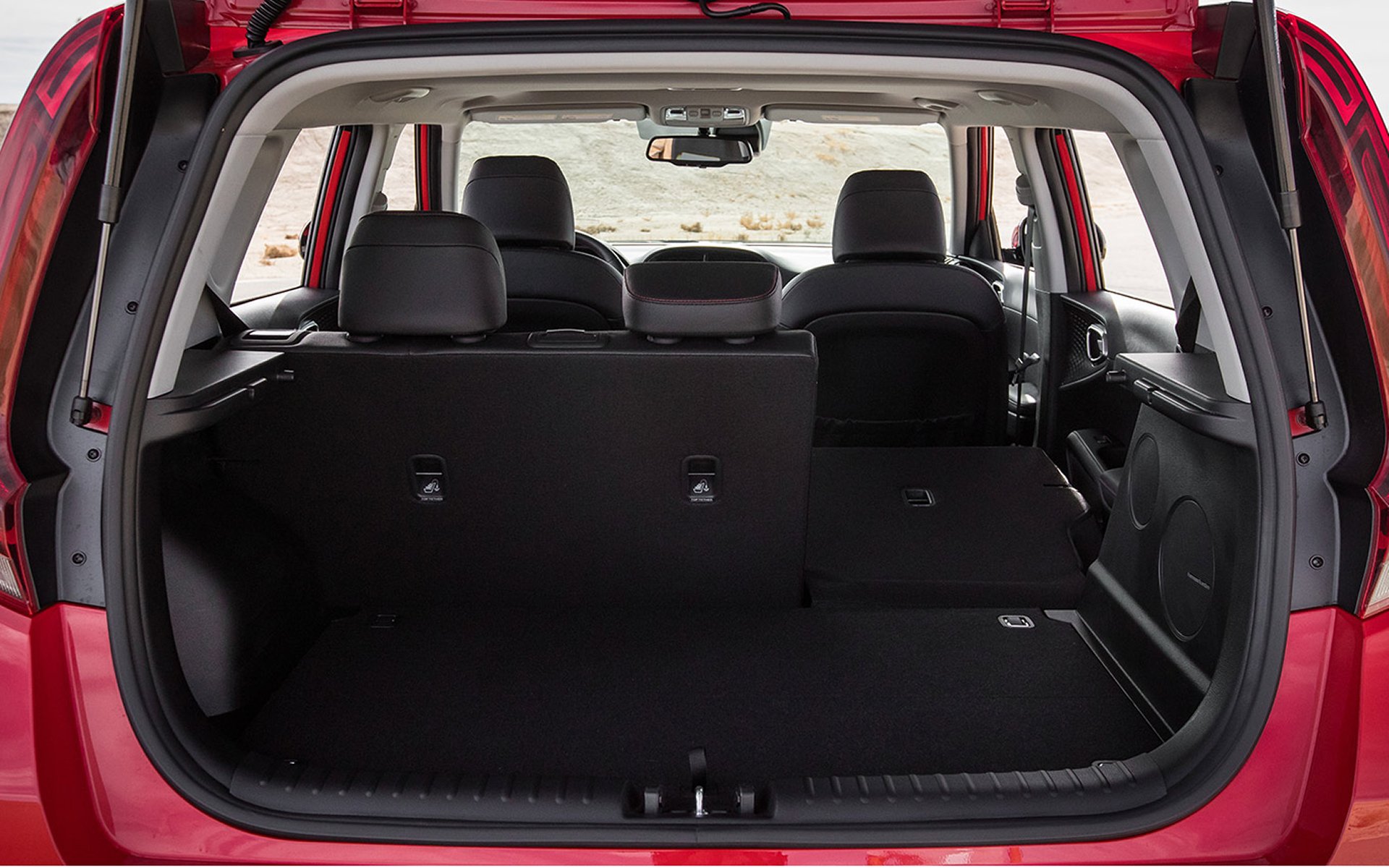 Reviews
Strongly Recommend
CA
1-22-2020
Another 5 Star Experience
Carlsbad, CA
9-17-2019
I appreciate the honesty
CA
3-2-2020
Pleasant Experience
Carlsbad
11-12-2019
Hands Down Best Customer Service
CA
3-2-2020
Excellent Service
CA
2-14-2019
High Fives!!!!
San Diego
3-20-2019
Very Pleased
Christopher Wallace Solstice
CA
4-25-2019
Very Good Service
Carlsbad
4-1-2019
Amazing Experience
California
4-11-2019
Nothing but honestly and integrity
California
12-12-2018
Outstanding Service
California
1-31-2019
Very Happy
CA
2-1-2019
2019 Kia Optima
Carlsbad
1-17-2019
Very Pleased
Christopher Wallace Solstice
California
11-15-2018
Stoked!
Encinitas, CA
8-1-2018
Best dealer
South Portland, ME
8-12-2018
Awesome Job
Carlsbad, California
8-25-2018
LOVE my car!
Carlsbad, California
7-7-2018
Great Service
California
5-1-2018
Read More
*Expected availability Spring 2019. Some option selections may include, exclude, or require the purchase of additional options and packages.
1 Kia Drive Wise features are not substitutes for safe driving, and may not detect all objects around the vehicle. Always drive safely and use caution. Driver Attention Warning is not a substitute for safe driving and may not detect all instances of driver fatigue or inattentive driving practices. Failure to pay attention to travel conditions and vehicle operation could result in loss of vehicle control. Always drive safely and use caution. Warning: Driving while distracted can result in a loss of vehicle control that may lead to an accident, severe personal injury, and death. The driver's primary responsibility is in the safe and legal operation of a vehicle, and use of any handheld devices, other equipment, or vehicle systems which take the driver's eyes, attention and focus away from the safe operation of a vehicle or which are not permissible by law should never be used during operation of the vehicle.